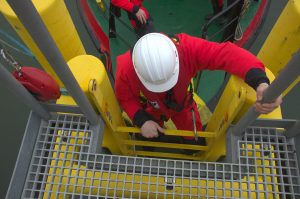 The GWO Basic Safety Training was developed by the Global Wind Organization specialists with the cooperation of Wind Turbine Owners to promote safe accident free working environment on wind turbines both offshore and onshore.
Objective:
The purpose of the GWO Basic Safety Training week is to introduce wind industry personnel to the potential hazards of the work on WTG and provide them with the sufficient skills and knowledge to withstand those dangers and avoid injuries or accidents.
Course content:
• GWO Sea Survival;
• GWO First Aid;
• GWO Working at Height;
• GWO Fire Awareness;
• GWO Manual Handling.
Target Audience: Renewables industry personnel of all levels.
Pre-requisites:Medical fitness and WINDA ID.
Duration: 6 days.
Validity: 2 years.
Note: the certificate is revalidates by the taking up GWO Basic Safety Training Refresher training biannually.
Training Centers Offering This Course