Basic Training for Liquefied Gas Tanker Cargo Operations
Marine Training / STCW Courses / Basic Training for Liquefied Gas Tanker Cargo Operations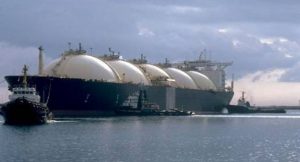 The Basic Training for Liquefied Gas Tanker Cargo Operations training program was developed in accordance with STCW section V/1-2-1 and is based on the guidelines of the IMO Model Course 1.04. The course is mandatory for officers and ratings seeking a job on LNG carriers.
Objectives:
• Educate seafarers about nature of LNG in order to enhance safety culture onboard and prevent possible accident and consequent damage to people or environment.
• Facilitate cargo handling operations on liquefied gas tankers.
• Provide overview of international law acts and guidelines applicable for the LNG industry.
Course Content:
• Introduction to liquefied gas tankers;
• Physical and chemical properties of liquefied gases;
• Cargo operations  on liquefied gas tankers;
• Safety Management System on LNG carriers;
• LNG specific hazards and their prevention;
• Familiarization with Material Safety Data Sheet (MSDS);
• Function and operation of gas measuring instruments and other attributed equipment;
• Operation of safety equipment and protective devices;
• Safe working practices and procedures;
• Emergency medicine with reference to a Material Safety Data Sheet (MSDS);
• Fire prevention and firefighting operations on LNG tanker; Emergency procedures including emergency shutdown;
• Pollution prevention module;
• Spillage prevention and spillage response measures;
• Case studies.
Target Audience:  Mandatory for all ranks wishing to work on liquefied gas tankers.
Pre-requisites: Basic Safety Training (BST) certificate.
Note: Some centers provide separate trainings for officers and ratings.
Training Centers Offering This Course