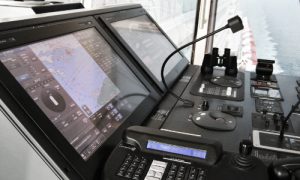 Objective:
The purpose of the Dynamic Positioning Basic / Induction training is to familiarize delegates with the basic principles of the Dynamic Positioning; provide understanding of DP system operation in conjunction with all the related equipment i.e. position reference systems, power supply, propulsion, etc. as well as basic practical skills of DP vessel operation in real life conditions.
Course Content:
• DP Control Station, its configuration and components;
• Power Generation and Management; power generation and distribution arrangements are demonstrated together with redundancy system. This module also includes description of Power Management System and propulsion unit types typical for DP vessels.
• Position Reference Systems; their specifications, operation principles and limitations.
• Heading, Motion, Environmental and External Sensors; their descriptions, operation principles and limitations.
• DP Operations routine: operational procedures, logbooks, emergency and constringency planning ,DP alarms and warnings; other practical aspects of DP operations;
• Practical Operation of a DP System: setting up DP system and maneuvering in various modes.
Assessment: there is an online test upon completion of the course on behalf of the Nautical Institute. A minimum score of 70% is required to pass the assessment.
Target Audience: Masters, Chief Officers and Junior Officers who are willing to work onboard of DP vessels and participate in NI DPO certification scheme.
Pre-requisites: COC and STCW certification
Important: The Dynamic Positioning Basic / Induction course constitutes Phase A of the Nautical Institute's DPO training scheme. For the next level participants must acquire 60 days of DP sea time onboard of DP furnished vessel and complete a number of tasks featured in their DP logbooks (Phase B of the Nautical Institute's DPO training scheme).
Duration: 5 days.
Note: See also Dynamic Positioning Advanced / Simulator  training.
Training Centers Offering This Course